Credits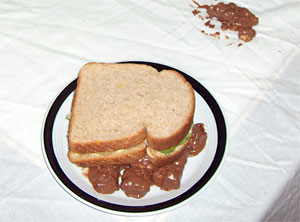 Here's a sandwhich on some logs of shit.
Videos
We shoot & edit our sketches ourselves but somtimes we get help.
Sound Design
Former Crew member Jeff does the sound editing work for lots of the videos and is available for hire for audio related projects and bar mitzvahs.
Stock Footage & Images
We get lots of our stock footage and images from iStock.
Website Stuff