Support Independent Comedy
If you enjoy watching our videos for free and would like to support independently produced sketch comedy videos that would be awesome.
---
TrueNuff.tv on Patreon
Patreon lets you contribute a small amount money to support the production of new comedy videos and you get some cool perks like getting your name in the credits and seeing videos early early.
For more information visit our Patreon page.
TrueNuff.tv on Patreon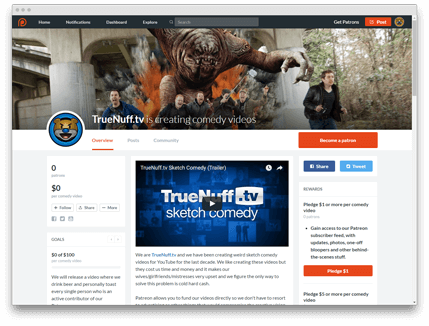 ---
Donate to TrueNuff.tv
Click the Donate button below to donate through PayPal. Please keep in mind that PayPal has transaction fees so anything a few bucks gets eaten.
Click this button to go to PayPal to donate.
If you would like to donate using another payment method such as cheque, money order, credit card, or if you have any other questions please send us an email.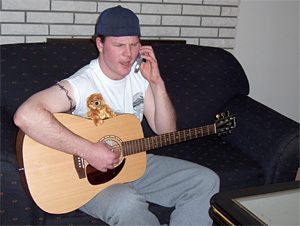 Duuuuuuuuuuude bronate.
---
Other Support Options
If the idea of donations weirds you out but you still want to support our comedy projects there are a couple other options:
Buy Merchandise
If you don't like the idea of donating we have shirts, stickers, beer poppers and other stuff for sale at our shop.
Spread the Word
If you want to help us out but have no money to spare you can spread the word! Like us on Facebook and share our stuff, follow us on Twitter and retweet our sketches or simply send some of your favorite videos to your friends - we have a zero dollar marketing budget so every bit helps!
Thank you for supporting independent comedy!