Website Credits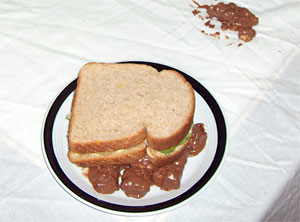 A sandwich sitting on logs of poop.
Videos
We shoot & edit our sketches ourselves but somtimes we get help.
Sound Design
Crew member Jeff does the sound editing work for many of the videos and is available for hire for audio related projects and bar mitzvahs.
Stock Footage & Images
We get lots of our stock footage and images from iStock.
Website Stuff
Website Design
Crew member James created the tasty graphics you see on the website, check out his portfolio JD3 Creative.
Website Coding
The Rob coded our syndication appication (rhyme!) that sends out our RSS feeds. He also provides web programming and other crunchy coding services through his website Robin Low Web Programming.
Metrics & Tracking
Feedburner tracks our feed subscriber metrics and also handles our email delivery updates, we also use Google Analytics for our website stats.